We had been walking past each other for a year, without really paying attention… It took a choir competition and a trip to the magnificent Riva del Garda where one gorgeous evening we went for a stroll in united mission to find somewhere to eat. That was the moment that changed everything in us and around us – we fell in love. It was 2013 and we have been walking together since.
We are Nina and Darek, an award-winning wedding and elopement photographers based in Poland.
Since we believe that everything happens for a reason, we do not just take photos, we create cinematic stories that will stay with our couples for the rest of their lives. Stories that are candid, emotional, romantic, timeless and most of all – authentic. Tears and laughter, melancholy and exhilarating joy are all part of life. Just like there is no light without shade and no sound without silence. Our job is to observe, to trust our gut, to put in unique effort and pay attention to the tiniest detail so that an exceptional tales can be brought to life. Your story – through our work. Sometimes light, sometimes moody, sometimes unpredictably touching…
This is why it is vital to us to connect with our couples (in fact, we have become great friends with a lot of them). We try to get to know them well so we are able to capture their love story in the most genuine way possible. We intuitively organize what we see and witness remarkable memoirs arise from these little scraps.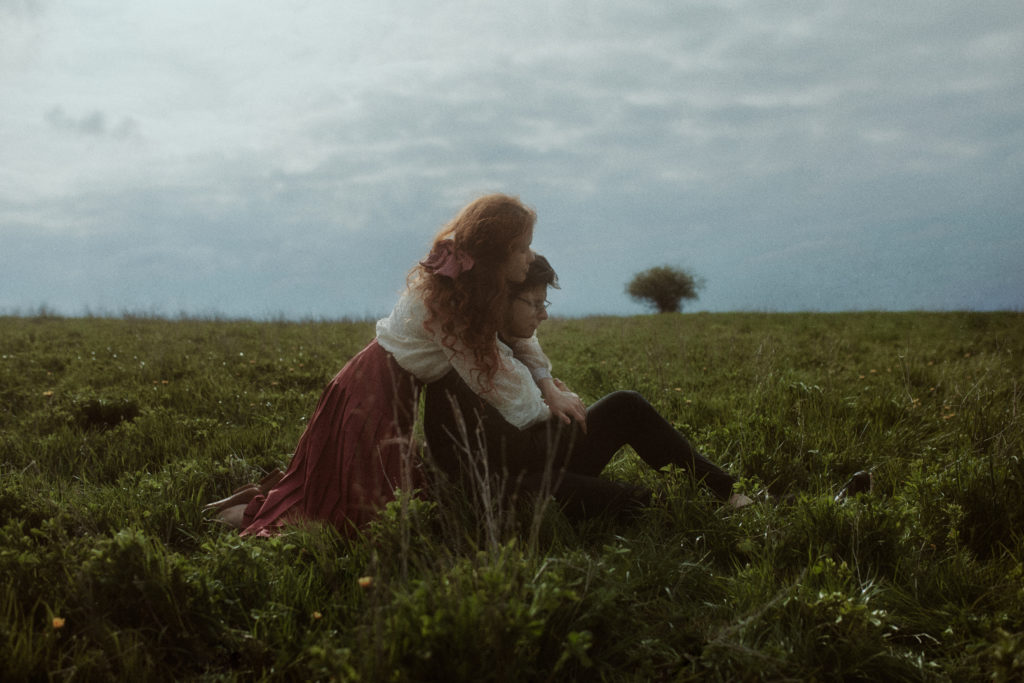 Several years have passed since our Garda romance.
Today, we live a life filled with classical music, pleasures of great comfort food that we shamelessly enjoy from time to time and a good movie on a Friday night. We cannot imagine our home without cats (we rescued three so far, yay!).
1. Nina is a huge Potter-head and Radiohead-head.
2. Before Darek's first steps in photography he was painting and drawing quite seriously. Everything he knows about light comes from studying those classical Caravaggio, Vermeer and Rubens paintings since he was 7.
3. We love spending our extra money at flea markets. We would love to visit the famous flea markets in Berlin someday.
4. Nina went to music school when she was a child. We still have the piano her parents bought so she could learn reading sheet music at home. Teachers wanted her to join violin class, but her folks already bought the piano, soooo…
5. Darek plays a guitar in a band called The Bullseyes. Their single Can't Believer hit 250,000 plays on Spotify and it is about love so good and pure that it makes you feel anxious about it.
6. One of Nina's best childhood memory is listening to Brahms from her Grandpa's old vinyls.
7. Nina is the biggest fan of antiques. She just loves pre-owned furniture with a history. Her dream is to have a house full of them one day.
8. Darek watched FRIENDS 63 times (first time in 1997) and 14 times with Nina. Our youngest cat is named Phoebe.
9. Nina could put garlic into everything she eats. Thanks to her Darek is not afraid of vampires anymore.
So, this is us.
We love meeting like-minded people. If you feel connection with our work, and you think that we might be your friends that you just haven't met yet, send us a message or fill up the form and tell us your story. We would love to hear it all.